25 tags
Tour Starts Next Week!
Tour starts next week!  Here's everything you need to know about everywhere we're going to be for the next month.  In addition to the Menzingers dates, we've got a few shows on the way up to Philly from FL, and one show in NYC after the tour ends.   We'll be trying out a few new songs on this tour - and if there's anything else you want to hear, let us know.  See...
13 tags
1 tag
9 tags
1 tag
POZ Presents: Big Footprints - The Big Comp: 75...
propertyofzack: It's rare that we do compilations here at PropertyOfZack, but they tend to be special ones when we do. Today it's a true pleasure to be taking the wraps off of a special charity-fueled compilation that we've been working on for a month or two now called The Big Comp by Big Footprints, Lame-O Records, and POZ.  Big Footprints is the marriage of musical and artistic communities...
8 tags
Watch
MTV is hosting video of an acoustic performance of "Small Devil Song".  LOOK AT IT.
2 tags
6 tags
"SMALL DEVIL SONG"
AltPress is hosting a stream of a new Fake Problems song "Small Devil Song" from the You Blew It split.  Click here to check it out.  EDIT: link fixed OOPS. SRY
7 tags
Pre-Order the Fake Problems/You Blew It split 7"...
You can now pre-order our split 7" with dear friends and fellow Floridians You Blew It right here, right now.  Two new songs from each band.  DO IT.  (please thank you)
3 tags
"Making It Up" (Allison Weiss Cover) →
The fine folks at Filter Magazine have premiered our cover of Allison Weiss' song "Making It Up".  Click that link to read all about it and download the MP3.  Enjoy.
Laura Stevenson/Chris Farren acoustic show...
chrisfarren: Hey Florida peeps - I'm playing an acoustic show with my dear friend Laura Stevenson in Naples FL on January 24th.  RSVP here and I'll see you at the show.
11 tags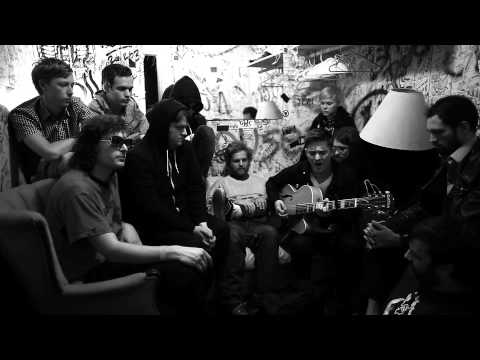 6 tags
A few more Fakey P shows to end out the year...
Hey guys, in addition to the December 8th show in Naples, we'll be playing the following shows with our friends in The Starting Line. 12-21 - Ft. Lauderdale, FL - Revolution TIX 12-22 - Orlando, FL - House Of Blues TIX 12-27 - Boston, MA - Paradise Rock Club (Sold Out) 12-28 - New York, NY - Irving Plaza (Sold Out) 12-29 - Asbury Park, NJ - Convention Hall TIX 12-30 - Philadelphia, PA...
11 tags
11 tags
17 tags
3 tags
4 tags
Topshelf Records: You Blew It! + Fake Problems +... →
topshelfrecords: A split is in the works, you guys, and it's between two of Florida's most well revered and highly regarded exports: Fake Problems & You Blew It!. Both bands are recording tracks now for a split that will be out later this year on Topshelf (which is us, in the third person). You Blew It!… So excited for this!
Punknews Q&A Tuesday 8PM
chrisfarren: I'm going to be doing a live Q&A at Punknews.org tomorrow at 8PM.  Log in (or sign up for) your Punknews account and start firing questions at me under the appropriate thread.  The main topic of discussion will be the upcoming Fest 11, but you wouldn't BELIEVE how prepared I am to answer any of your very strange questions.
2 tags
Against Me/Fake Problems Tour Ticket Links
Here's where you can get your tickets for the upcoming Against Me tour!!!  Excited to see you all at these shows.  It's been way too long since we hit some of these places. Fake Problems/Against Me Ticket Links 11/1 - Houston, TX - Warehouse Live http://bit.ly/QhK99G 11/3 - Dallas, TX - Prophet Bar http://bit.ly/QyMaCA 11/4 - Little Rock, AR -...
Anonymous asked: Will you be our friends on tour?! Kenny from Water Tower...
Anonymous asked: What are your feelings on the Chad Kroeger/Avril Lavigne enagement?
2 tags
TOUR: Against Me/Fake Problems/Water Tower
AWWW YEEEAYYUHHH.  We're pleased as punch to announce a short tour with our dear friends AGAINST ME!  11/1 - Houston, TX - Warehouse Live 11/3 - Dallas, TX - Prophet Bar 11/4 - Little Rock, AR - Juanita's 11/6 - Athens, GA - 40 Watt 11/7 - Wilmington, NC - Brooklyn Arts Center 11/8 - Charlottesville, VA - Jefferson Theater 11/9 - Asheville, NC - The Orange Peel 11/10 - Charleston,...
Free Download: "You Send Me" (Sam Cooke Cover) →
chrisfarren: I covered the song "You Send Me" by Sam Cooke for my friends over at The Ruckus.  Check it out!  Also I didn't approve the artwork, but that's what I get for being friends with NERDS on Facebook.
7 tags
9 tags
morethansonglyrics asked: So you guys came to the UK with Frank Turner a few years back and played my university. Been waiting for you to come back ever since. What gives? In unrelated news, your band is the only part of my music taste my mum doesn't hate.
5 tags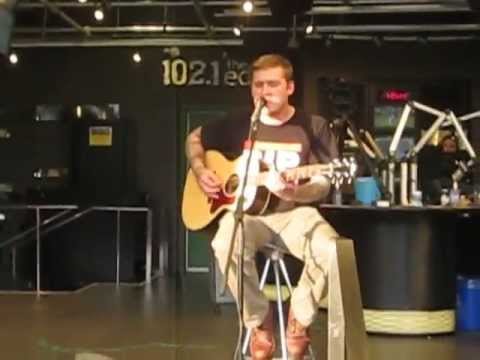 2 tags
8 tags
Fake Problems on 120 Minutes with Matt Pinfield →
We were interviewed by Matt Pinfield for MTV2's 120 Minutes a few weeks ago.  Pretty sexy stuff, check it out!
Anonymous asked: I'm taking this 'ask anything' opportunity to try and get the chords to one of your songs. I'm sure you guys have better things to do (actually, I'm pretty positive) but if you could help me out with the chords to Level with the Devil, it'd be much appreciated. It'd also make me the coolest kid on the block. Not looking for anything fancy, just the basic chord...
7 tags
6 tags
OK - don't freak out, but Casey left the band.
Hi guys. In November Casey told us he didn't want to be in a band anymore.  He's basically just not into traveling so much anymore.  We understand and we love him very much, and we're all still good friends.  We wish him all of the luck in the world in his future endeavors. We'll be performing all of our upcoming shows (Naples show, Orange You Glad Fest, SXSW, Say...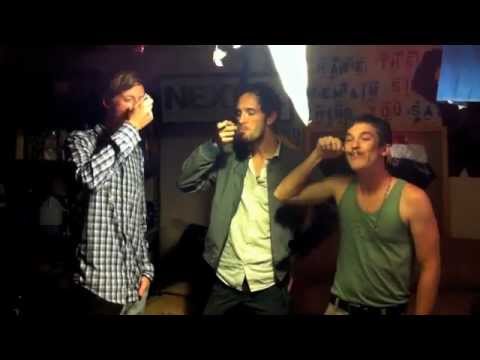 8 tags
Fake Problems Nominated For An MTV Woodie Award! ... →
This is some pretty sexy stuff.  We've been nominated for an MTV Woodie Award, alongside some pretty amazing acts (Childish Gambino, fun., Cloud Nothings, Lana Del Rey, Cults, and a bunch more).   Voting for this is open to the public, so we'd love it if you guys would help out by voting and spreading the word.  This is some pretty steep competition so every vote counts!  THANKS...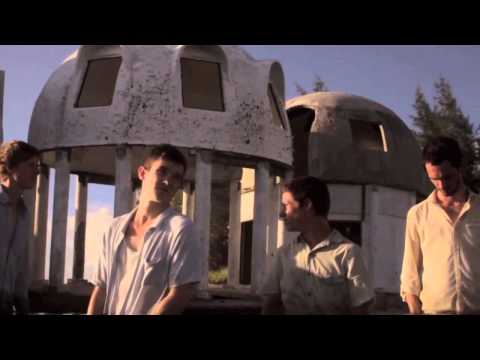 Watch
MTV is premiering our video for "Songs For Teenagers" right now over at MTV.com - the video will also be played throughout the rest of the week on MTV and MTVu.   Please share this video with all of your friends!  
7 tags
Spring Tour w/ Say Anything
We're pleased to announce that we'll be hitting the road with Say Anything this Spring!!!  3/24/2012 @ Regency Ballroom - San Francisco, CA 3/25/2012 @ Wonder Ballroom - Portland, OR 3/27/2012 @ The Showbox @ The Market - Seattle, WA 3/29/2012 @ The Complex- Grand Room - Salt Lake City, UT 3/30/2012 @ The Summit Music Hall - Denver, CO 3/31/2012 @ Bourbon Theatre - Lincoln, NE ...
2011 Shows!
chrisfarren: Hey!  We've got three shows at the end of December to close out the year - come on out! Dec 28 / Orlando, FL / The Social with OWEN RSVP Dec 29 / Tampa, FL / The Orpheum with OWEN RSVP  Dec 31 / Atlanta, GA / The Masquerade with AGAINST ME, Ninja Gun, The Wild and Franz Nicolay RSVP TIX
Ampersand Sessions: Fake Problems →
More acoustic fun!  This one includes two new songs.  Huge thanks to The Ruckus for always being the best.